Why Henkel
Some say it's taking part that counts. But at Henkel, we play to win. It's that extra bit of motivation, ambition and passion that every one of our employees across the world has in common. You see it in every business unit, in every job and at every level in the company.
Henkel's success is built upon people who are open to new experiences – people with an entrepreneurial spirit who search the world for new ideas for our innovative brands and leading technologies.
Henkelaner are globally united by one idea: We are one team. That's the "Henkel spirit".
Did we catch your attention and are you curious to find out more?
Get in touch with us – either in person at one of our events or apply online today at: www.henkel.in/jobs.
Where can I find current job offers
You'll find our current job offers on our website via "Careers" -> "Find job offers".
Check out our challenging career opportunities and apply via www.henkel.in/jobs.
Where can I find any suitable job?
Just fill out the job profile in the job portal and activate the 'job agent'. Depending on your profile, you'll be notified for future job opportunities. Good luck (Information in English).
How do I apply for a position at Henkel?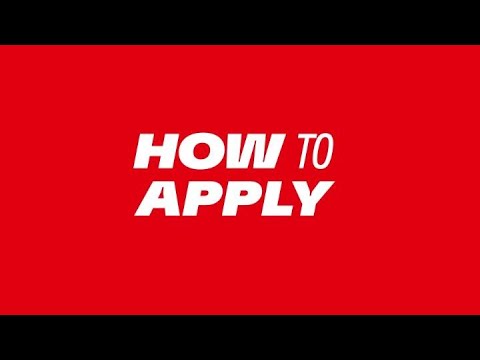 Since our application process is standardized, candidates are encouraged to fill their profile at: www.henkel.in/career.
If you notice a position that you're interested in and qualified for, simply apply online. It's that easy! Good luck.
Which documents should I attach to my application?
Most important is your CV (Resume) and your certificates. Our online application system gives you the opportunity to create your own unique profile to show us that you are the perfect candidate for our vacancies.
Please send us all necessary application documents (e.g. internship reports, diploma, academic history) as digital files in PDF format.
I am interested in several jobs. Can I apply for multiple positions at the same time?
Yes – simply fill out your profile in our online application system. Once your online profile is complete, you can apply for multiple positions.
I found a position that seems interesting to me, but no information as to whom I should contact. What should I do?
The recruiting team will process your application, that's why there is no direct contact person. If there is no contact person, use a general salutation, for example: 'To whom it may concern' or 'Dear Sir or Madam'.
The job offer is written in English – should I write my application in English as well?
Yes, please. As Henkel is an international company you will be working with colleagues from all over the world and English is our official company language. Generally, the 'rule' is: please write the application in the same language as the job ad.
The job posting that's still open on your site has an old posting date. Is it still an open position?
Yes. All job postings in our online application system are still vacant, and only removed when filled. Internships are offered annually, so you'll see the job posting available all of the time. Don't worry about the posting date.
Whom do I contact if I have questions concerning my application?
Our recruiting team will help you with all requests regarding your application. Contact the team here.
Whom do I contact, if I have any questions considering the registration?
If you have any technical questions, or questions regarding the online application process, please click here. 
How long does the application process take within Henkel?
It might vary depending on the job profile. Usually, there are only a few weeks between your initial application and placement. For an internship you should apply four to six month in advance. Here you can read about the application and selection process at Henkel.
Do I get feedback during the application process about the state of my application?
Each position that we have open with Henkel is unique, and finding the right candidate is important for both the hired candidate as well as for Henkel. We want to make sure that both the candidate and the company are a good fit for each other. We will provide feedback to the candidates throughout the entire process.
What does it mean to apply online for students?
Everyone, who is interested in an apprentice position or an integrated degree program, should apply online. It works fast and saves you time and money.
Does Henkel offer internships for pupils?
Yes, internships for pupils are possible at Henkel. However, the number of places is limited. You will find all internship offers in our job portal – please apply online.
What are the business areas in which Henkel offers internship opportunities?
We have internship opportunities available in our commercial, chemical and technology business units.
We offer internships in the following areas:
Marketing, Sales, Market Research
Purchasing, Logistic, Supply Chain Management
Finance, Accounting, Controlling
Human Resources, Corporate Communications, IT and Law
Product Development, Research and Analytics, Packaging
To find a listing of our current internship openings, please check out the website Jobs & Application. Please apply at least four to six month before the planned internship, because many positions will already be filled.
What kind of job opportunities does Henkel have?
At Henkel we have a diverse range of career possibilities. Check out our current job offers on our website.

Does Henkel offer trainee programs for graduates?
Henkel offers graduates a number of opportunities to start their professional career – international perspectives and job rotation included.
Depending on region and function, Henkel offers specific trainee programs:
24-month finance trainee program in Corporate Internal Audit in Germany.
Talent On-boarding Program in Marketing and Sales within our Beauty Care Business Unit.
Management Trainee Program in Asia-Pacific region.
Graduate Development Program in India and Middle East-North Africa region.
Usually, graduates start with a direct job entry at Henkel – which has many benefits such as:
Responsibility from day one
Comprehensive practice work and coaching by the direct supervisor
Tailor-made training and development program
Often one job-rotation of six months within the first two years.
Our talent management is based on our "Triple Two" philosophy: allowing talents to work in at least two different roles, in two different business areas and two different countries. The reason behind this philosophy is that we believe working in different roles, business units and functions is good for your personal development and improves your understanding of Henkel as a global company.
Here you will find further information on our training programs.
Can employees move between business areas and/or to a different country?
Yes, in fact it is an expectation within Henkel that our talent is flexible and mobile. This helps to support the company on a broad, global level.
Our "Triple Two" philosophy promotes this expectation, by allowing you to work in at least two different roles, in two different business areas and two different countries. The reason behind this philosophy is that we believe working in different roles, business units and functions is good for your personal development and improves your understanding of Henkel as a global company.
Here you will get further information on our training programs.
 
Does Henkel offer scholarships?
Yes, if you have talent, ambition, initiative and a spirit of adventure along with an excellent academic record, but do not have the financial means to pursue your studies, our Dr. Jost Henkel foundation can help to provide you the necessary support. To learn more about our Foundation and the application, click here. 
Learn more about your future at Henkel
Let's dare to make an impact together.
A career with us means growing in a vibrant and diverse culture of trust and belonging and bringing your ideas to life.
Do you dare to make an impact? Let's talk.